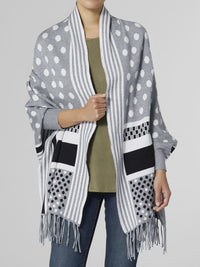 Fall/Winter Collection
Browse our curation of sweaters, wraps, ponchos, and more! From colorful to neutral, we have a wide selection for you to choose from. But stocks are very limited! So act fast!
View
Browse All Our Collections
Don't Take Just Our Word For It
★★★★★

"Everytime I come to New Orleans I come to check the new items in Cella's Nola and wind up buying something very unique."

★★★★

"The variety of colors and fabrics of the scarves at Cella's Nola is very nice, I always find one that suits me."

★★★★★

"In Cella's Nola I found very cute and comfortable shoes to walk in New Orleans."

★★★★★

"Cella's Nola is one of the only place where I could find beautiful jewelry, handcrafted with exclusive style for a good price."